Learn More About How Tildren® Works
Tildren® binds preferentially to the mineral phase of the bone at remodeling sites.
Acidification breaks the bond.
Tildren® is taken into the osteoclast by endocytosis.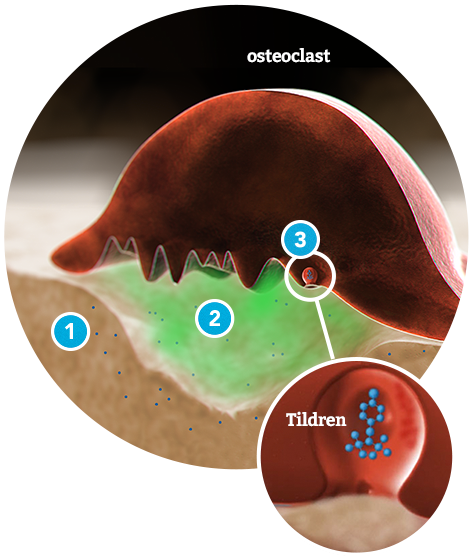 See How Tildren® Works
Product Efficacy
Tildren® (tiludronate disodium) given at 1mg/kg IV, in conjunction with corrective shoeing, proved to be more effective in controlling clinical signs associated with navicular syndrome when evaluated at two months post-treatment compared to corrective shoeing alone.1
---
1 Freedom of Information Summary. NADA #141-420. Approved February 13, 2014.
image