Learn More About How Tildren® Works
Tildren® binds preferentially to the mineral phase of the bone at remodeling sites.
Acidification breaks the bond.
Tildren® is taken into the osteoclast by endocytosis.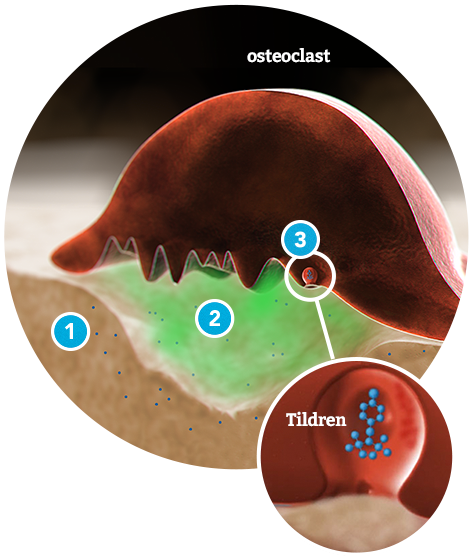 See Tildren® at Work
In navicular syndrome, excessive mechanical stress results in bone resorption outpacing bone formation.
Tildren® (tiludronate disodium) restores balance to the process of bone remodeling by partially inhibiting bone resorption by:
Modulating excessive osteoclastic activity
Not modifying osteoblastic activity
Slowing the rate of bone turnover
By modulating excessive osteoclastic activity, bone remodeling can normalize.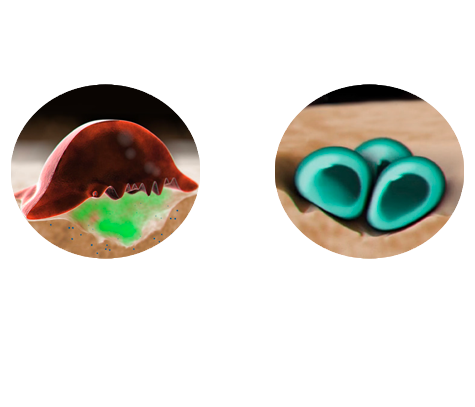 The Proven Effectiveness of Tildren®
The active ingredient in Tildren® is tiludronate disodium, a bisphosphonate that regulates osteoclasts in areas of excessive activity.
Tildren® is administered via intravenous infusion over a 90-minute period, quickly binding to the mineral matrix of the bone.
The acidity of the remodeling environment releases Tildren® from the bone matrix, where it is then taken into the osteoclast.
Once inside, Tildren® inhibits the bone re-absorption process and kills off excess osteoclasts.
Safe and Long-lasting Relief
A single 500 mg vial treats horses up to 1,210 lb.
Controlled administration – Reconstituted with 0.9% sodium chloride solution and administered through intravenous infusion over the course of 90 minutes.
Safe – Limited and transient side effects when used according to label.
Long-lasting relief – A single treatment lasts up to six months.
---
1 Freedom of Information Summary. NADA #141-420. Approved February 13, 2014.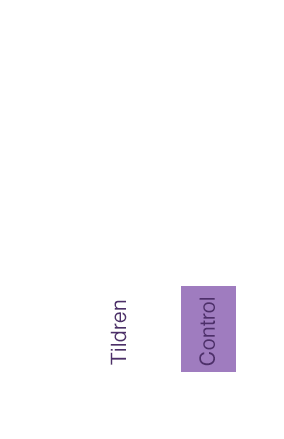 In conjunction with corrective shoeing, Tildren® has been proven to be more effective in controlling the clinical signs of navicular syndrome than corrective shoeing alone.1